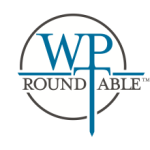 At the end of this month I'll be appearing on the WPRoundTable podcast to talk about WordPress, conference speaking, my job at 10up, and…well, whatever the panel throws at me.
Description from the event page:
In the world of WordPress development, +Steve Grunwell is the ultimate wise man / wise guy. His development capabilities are beyond what you could ever hope to achieve and his accomplishments are many. Despite these realities, Steve is a humble and friendly character who is eager to help others.

This will be a fun episode as we learn about who Steve is, what he's done, what he's doing and where he's going.
Be sure to tune in live on January 26 at 8pm Eastern!